Peru Lake Titicaca Oasis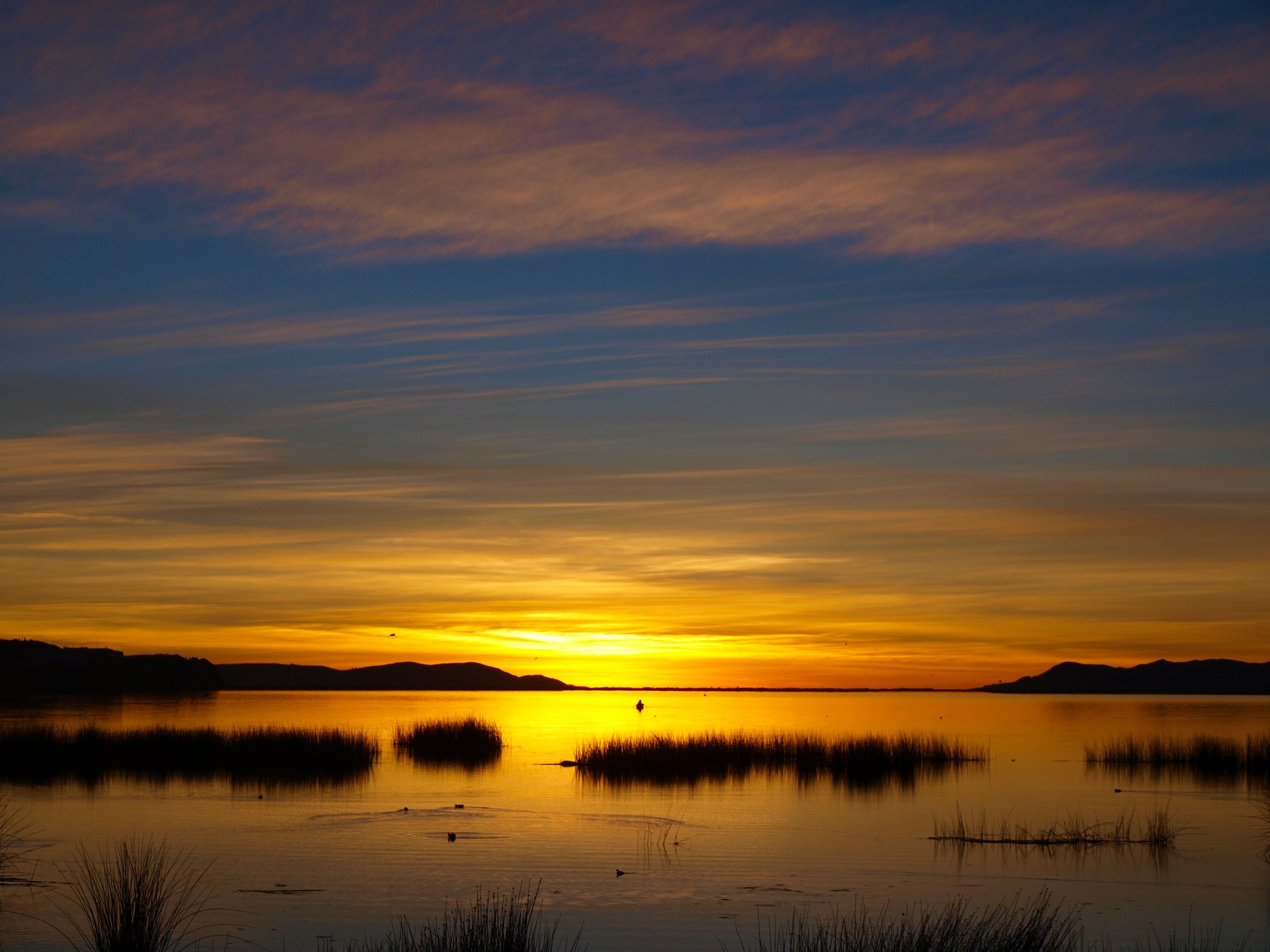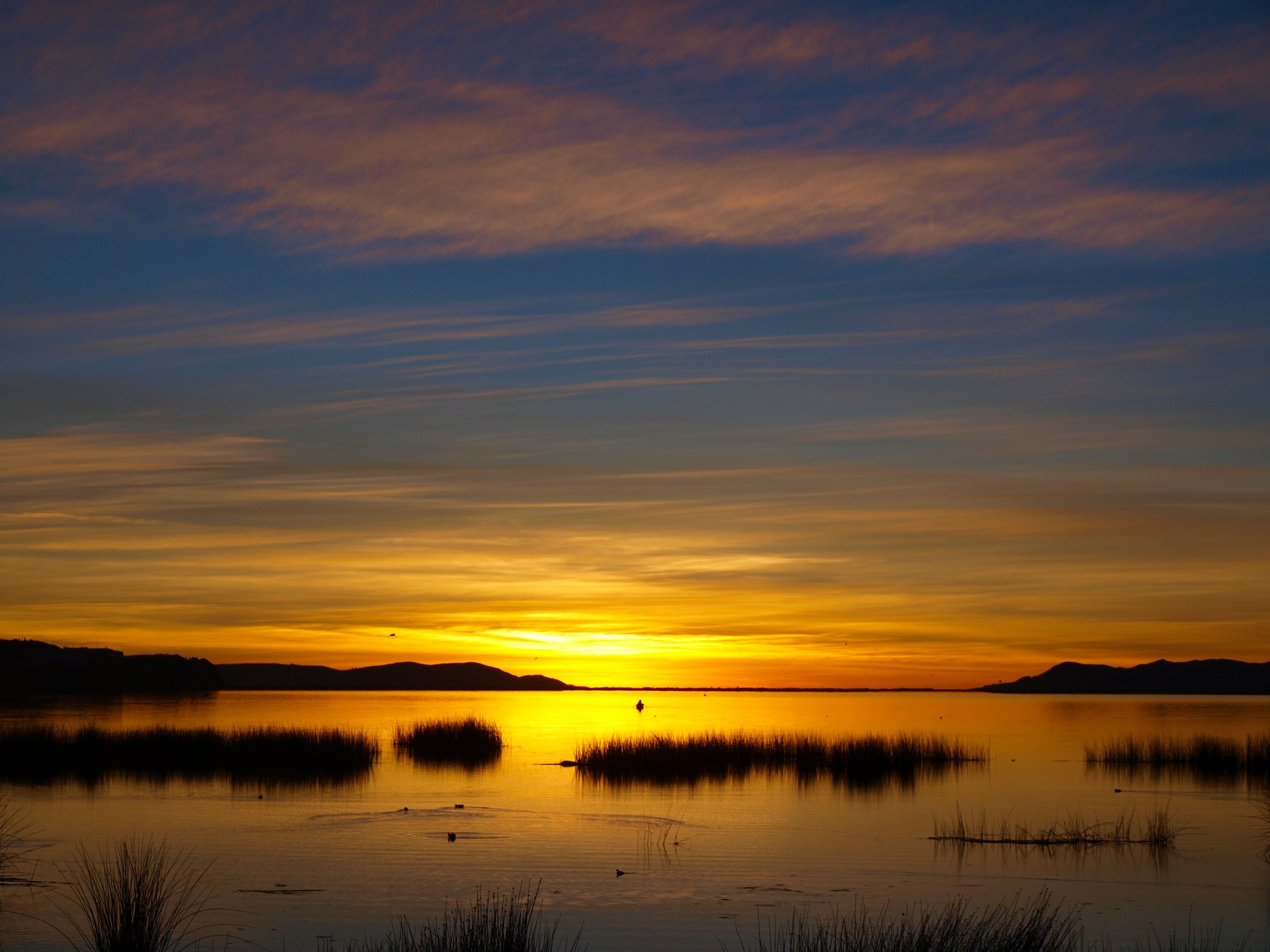 Peru Lake Titicaca Oasis
Day 1: Our Cusco team will pick you up from the hotel at 6am and take you to the bus station. Take a bus from Cusco to Puno, stopping at historical sites along the way including Andahuaylillas, the Sistine chapel of the Americas; Raqchi, an Inka temple dedicated to the god Wiracocha; La Raya, the midway point on the ride with impressive views of the Andes; and Pucara, a ceremonial center known for its lithic structures and tombs. The total journey with stops from Cusco to Puno is about 8 hours and a guide will be awaiting your arrival at the bus station.
Inclusions: Breakfast, bus from Cusco to Puno, guide services at historical sites, hotel accommodations
Day 2: Depart for a full day of exploring Lake Titicaca by boat. Visit the Uros (Floating Islands) and visit the local islanders who will teach you about their lifestyle on these man-made islands. Continue across the lake to the island of Amantani. Here you will meet the local Quechua families who will prepare a traditional lunch for you. Explore more of the island in the afternoon before the welcome ceremony and dinner that evening. The homestays are basic rooms in local families houses, each room has 2 to 3 beds, clean sheets and the food is traditional local vegetarian food that you will share with the families at the same table. Spend the night in a homestay and continue learning about this fascinating culture.
Inclusions: All meals, boat tour, guide, welcome celebration, homestay.
Day 3: After breakfast on Amantani, board the boat again and take a short trip to the neighboring island of Taquile. You will ascend the beautiful stone paths to the Taquiles community, known for their culture full of art.
Inclusions: breakfast, lunch, hotel accommodations
Day 4: In the morning take a quick van ride from Puno to Juliaca where you will then fly back to Cusco.
Inclusions: Breakfast, 1-way flight to Cusco
EXTENSION INCLUSIONS:
2 nights hotel accommodations

1 night accommodation in a homestay

bus to Puno with all entrances fees

transport from Puno bus station to the hotel

boat tour of Lake Titicaca

3 breakfast / 3 lunch / 1 dinner

one-way flight Puno to Cusco (1 checked bag up to 50 lbs/23kg and 1 carry on up to 17.5 lbs/8 kg with size restrictions)
*Single supplement of $200 USD applies
Extensions can be added to any standard expedition and are booked based on availability. Extensions are operated by OneSeed's local partners and may not be guided by OneSeed staff.
NOTE: Extensions and extra nights are confirmed immediately upon receipt of payment. All extensions and extra nights are 100% non-refundable, non-transferable.
Questions or ready to book?